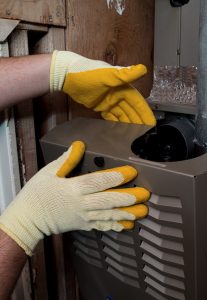 It's true that winter is already over. And it's also true that we live in the "always sunny" Southern California. But that doesn't mean we aren't subjected to cold nights that linger on through spring.
While we're in this last phase of the heating season, you might turn on your heater for some particularly cold nights. During this last stretch, it might be worth it to evaluate your heater's performance up to this point.
And don't think that it's too late to think about a replacement—replacing your heater now will be much more convenient than trying to replace it at the beginning of the next heating season.
That's why we invite you to think about your heater while it's still fresh in your mind. It might be time to have it replaced if…