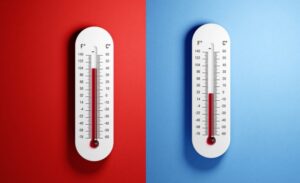 With August here and the temperatures high, your air conditioner might run into problems and fail to cool your home properly. Some of the most common issues that you can expect here include lack of cooling power, releasing warm air, using more energy leading to high electricity bills, short cycling, etc. You may also experience fan issues, which can lead to insufficient airflow inside the unit. This can cause a number of problems, such as compressor failure. 
With temperatures rising, these problems can interfere with your comfort and prevent you from getting that much-needed relief you need to escape the heat.
Why do these problems happen, though? And what can you do about them? Here we discuss some of the most common reasons why your AC might run into issues. Let's begin.