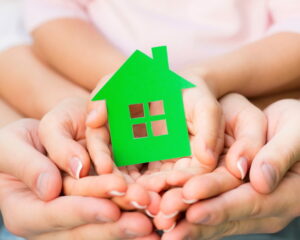 We're moving into that time of year where we're in-between seasons. If you're wondering how you can keep your home happy, you might want to start with your home's HVAC in Murrieta, CA. We're going to give you a few pointers that can help you keep things going well here today.
Your HVAC system is one of the most important systems backing your home's personal comfort. Once you let things start to slip a little, it can quickly turn into an avalanche of comfort problems. No one wants the time investment, hassle, or financial strain that comes with this. We're here to help you make sure that you're getting the best work possible.
A Few Helpful Tips
Here are a few things you can start doing today that will help your HVAC system:
Put Your Ceiling Fan to Work
If you're not using your ceiling fan throughout the year, then you're just doing it wrong. Your home's ceiling fan is the best partner in crime for your home's HVAC system. You can even use it during winter.
The thing about ceiling fans is that they don't cool the room, they cool you. The cooling benefits that you feel are a direct result of air rushing over your body. This is why you can use your ceiling fan during the winter too. When you're able to reverse the flow of your ceiling fan, it draws warm air down into the part of your home that you inhabit.
Always Schedule an Appointment for Maintenance
Maintenance is the best way for you to keep your home's HVAC system efficient. You don't want to let your home's HVAC efficiency slip in between the cracks. Maintenance is an opportunity for our professionals to take a close look at your HVAC system before peak season. We're going to make sure that you have the best work possible.
Know When You Need Repair
Do you know when your home's heater needs repair work? You're going to need repair if you notice signs like these:
High cost of operation
Strange noises
Odd scents
Insufficient airflow
Warm air
Frequent cycling
These are the signs that you need repair work. Don't ignore them!
Upgrade Your Thermostat
Upgrading your thermostat is one of the best things you can do for your home. If you don't already have a smart or Wi-Fi thermostat, then we want to let you know that you're not getting the best efficiency possible. We're here to help you out.
Choose the Right Setting
Make sure that you're choosing the right setting for your home's thermostat. We completely understand how the weather in Murrieta can make you choose extreme thermostat temperatures. We're sure that there have been days where you come home and you're absolutely freezing. To offset this, you might choose a thermostat setting that's sky-high. This isn't actually going to help your home, though. You probably won't be comfortable at this temperature and it's sure to run your heater into the ground too.
Contact RKM Heating and Air Conditioning today for your HVAC services. Done Right, Priced Right.