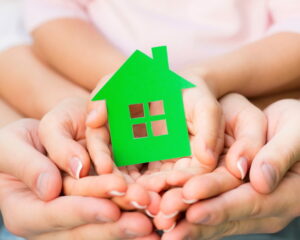 It's finally starting to cool off in SoCal. The cool weather has started to become consistent and you're noticing it. You're layering extra blankets on to your bed, you're pulling out your sweaters, and you're ordering your drinks hot now. If you really want to take care of your heater this winter, then it's time for you to pay close attention to your HVAC system in Irvine, CA.
The best way to get your heater ready for winter is with heating maintenance. We have great heating technicians that can providethe tune-up that you need. We've got an amazing heating maintenance plan that you can enroll in too. Come to our professionals for the work you're looking for this winter.
The Benefits of Maintenance
Here are the benefits of enrolling in a quality maintenance plan:
1. Reduced Repairs
You don't want to have to repair your home's heater every single winter. If this is something that you're doing, you definitely need to maintain your home's heater more often. You might even need to upgrade your home's heater. For now, though, maintenance is the best way to tune-up your system and help yourself avoid repair work this season.
2. Better Comfort
Comfort is a must in your home. Heating maintenance is an opportunity for a professional to come out and pinpoint the pitfalls in your heating system before they become major issues. If you want high-quality comfort, we're here to help you with what you need.
3. Cost Savings
Do you want to save yourself some money this winter? Maintenance is the best way to do this. You'll eliminate any inefficiency that might cause you to rack up a high heating bill.
4. Longer System Lifespan
Your heater is an investment that you want to last from anywhere around 10-15 years. The thing about your heating system is it's not going to last without the right care. You can get the long heating lifespan you're looking for with quality service.
5. Higher IAQ
Your indoor air quality can start to take a nosedive if you don't maintain your heater well. The first sign of a problem that you might notice is dust. Then you can find yourself coughing, wheezing, and sneezing throughout your home. Maintenance helps you keep your IAQ in amazing shape.
Our Maintenance Plan
We've got a maintenance plan that's going to cover your comfort needs 24/7/365. Our maintenance plan is a smart maintenance plan. The maintenance plan includes 10 professionally-installed sensors to analyze 32 functions that will help keep your HVAC system in great shape. You can eliminate breakdowns with these types of sensors.
Our maintenance plan has three: Smart Guard ($9/mo), Komfort Club ($14/mo), and the Komfort Guard ($17/mo). You can take a look at our maintenance plan page to figure out which plan best suits your needs. You can't go wrong with enrolling at any level of our plan. We're going to make sure that you have the best service available to you.
Contact RKM Heating and Air Conditioning today to schedule an appointment for heating maintenance. Done Right, Priced Right!