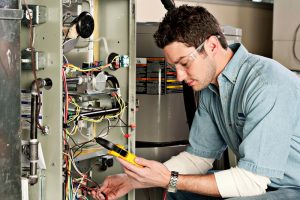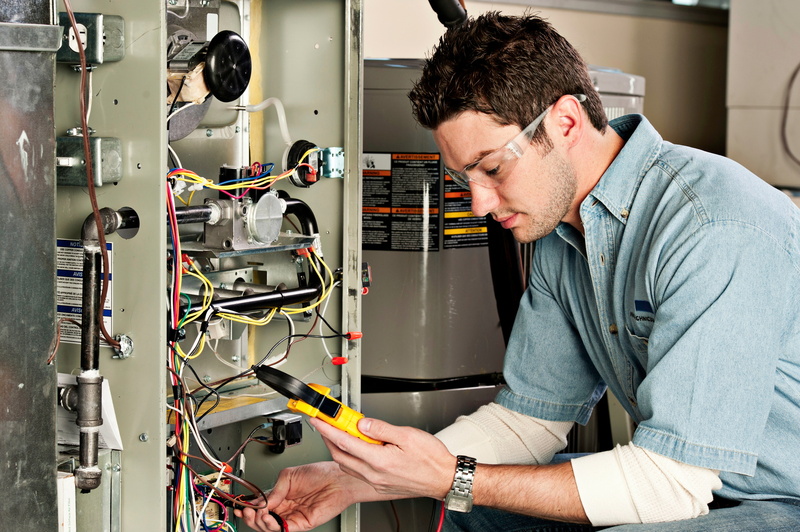 Odd sounds that you hear from your heater are the closest it's going to get to your heater opening its metaphorical mouth and telling you what's going on. Make sure you're listening! You can consider this blog "Furnace 101." We're going to get into the furnace basics, what you need to know, and what you should look (and listen) out for going forward.
If you use this blog and realize that you've got a pressing issue on your hands, then you should call our heating technicians. We know how to handle any heating repair in Riverside, CA. Make sure that you're relying on a professional every single time you want help getting your system back into working order.
Odd Heating Sounds
These are the most common heating sounds that you might hear when your heater is under duress:
1. Banging
Have you noticed that you hear a loud banging noise coming from your home's heater? This is the last thing you want to hear. What this sound typically indicates is a problem with a loose part or an aspect of your combustion system gone wrong. Different parts of your heater are loose and hitting each other.
2. Scraping
Scraping is what you hear when you've got a loose part that's become dislodged. It's going to become an extreme issue the longer you let it go on.
3. Rattling
Rattling is also the sign of a loose part. If you're noticing this when you're walking past your heater, then it's worthwhile to call a professional so it doesn't get more severe with time.
4. Squeaking
If you hear squeaking, it's typically a sign that some moving part of your furnace has a worn-down part. Although this is an outright issue, it's something that's going to become worse over time and become a bigger issue.
5. Grinding
Grinding is typically is a mechanical issue. If you're hearing this, it's an early warning sign of a greater problem. It's so early of a warning sign that the problem isn't right on the horizon though. This doesn't mean you should delay repairs. Call us sooner than later.
Other Troubling Heater Signs
Consider these a bonus. These might not be alarming sounds, but they're still concerning signs going on in your home.
Short Cycling
Your heater runs in short, punctuated cycles. It doesn't necessarily make sense. You're still able to keep your home warm enough, but it is starting to impact your heating. Don't let your comfort deteriorate unnecessarily. Call for care.
High Energy Bills
Your energy bills should be reasonable no matter what. If they've spiked unreasonably although the heating season has just started, then you need help from a heating professional.
Poor Air Quality
If you notice dust, debris, or anything else plaguing your indoor air, then it's a clear sign that you have an IAQ issue. A lot of the time, an indoor air quality issue can actually stem from your heater. If you've noticed that the problem has increased as it's gotten colder even though you're running your heater more often, then you should call us.
Contact RKM Heating and Air Conditioning for high quality heating work. Done Right, Priced Right.