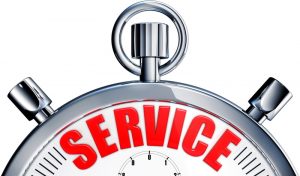 A lot of the time, we speak to homeowners and we hear them question the importance of something like heating maintenance. Although we assert the importance of this work any chance we get, we do understand the questions surrounding this. We want to meet your curiosity with clear and concise answers and that's what we're going to do today.
If you're looking for quality heater maintenance in Riverside, CA, then we're the professionals that you can turn to. Heating maintenance is important, beneficial to your comfort, and it can even save you money. Let's talk about how things might go for you this season if you skip out on maintenance…
What a Poorly Maintained Heater Will Do this Winter
When we're trying to underscore the importance of regular maintenance services, we like to paint a picture. Sometimes, we need to paint the picture of what your home might look like if you skip out on maintenance this season. Here are a few things you can expect from a poorly maintained heating system.
Poor Operation
Loud noises, weird scents, inaccurate thermostat readings… you name it! Poor operation can be stressful and can drain your wallet, time, and energy.
Inadequate Comfort
If you skip out on maintenance, the number one problem that you'll likely encounter is inadequate comfort. Maintenance is what ensures that you're warm enough. Comfort is something you should make a priority this season and maintenance is the easiest way to do this. 
High Energy Bills
Don't think that the high energy bill issue is something that's going to come separately from inadequate comfort. Typically, the two come together. You might find yourself experiencing a persistent lack of comfort coupled with heating bills that are out of this world. This is because your heater is inefficient.
A Heater That Breaks Down Sooner
Maintenance is what helps your heater last as long as possible. If you want a heating system that lasts the full 10-15 years, then you need routine maintenance. Maintenance improves your efficiency so you run into less repair trouble, efficiency problems, etc. This gives your heating system the longest lifespan possible.
The RKM Comfort Club Service Maintenance Agreement
If you want to get serious about your home's heating maintenance services, then we suggest that you enroll in our maintenance plan. We offer two different tiers of maintenance. The Advantage+ plan, the Komfort plan, and the basic maintenance plan. The Advantage+ plan is our higher level of maintenance. Here is what it includes:
A twice a year precision tune-up and professional cleaning.
A 26-step system performance procedure per written report.
Front of the line service
Discount service fee to come to your home ($40 savings)
A 20% discount on parts and labor
A 20% discount on indoor air quality products
A 100% discount on one level 1 indoor air quality product
Enrolling in a plan like this can take all the guesswork out of maintaining your heater. A highly-maintained heater is important to have. We'll get you the care you deserve.
Contact RKM Heating and Air Conditioning for your heating maintenance. Done Right, Priced Right.