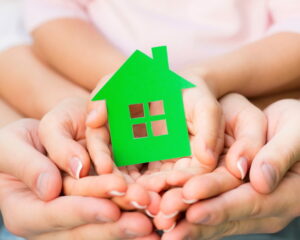 There really isn't a bad time for you to get heating maintenance going in your home. We know what it's like when fall comes around. It always feels so sudden even when you're anticipating the season changing. One day you're floating out in your pool in the middle of the cloudless sky and the next you're shivering and it's dark at 5 p.m.
We understand that the fall season can creep up on you and time can really slip through your fingers. If you want to make sure that your home is prepared for the cold weather that's still coming, then you need to make sure that you have great heating maintenance in Riverside, CA. 
The Timing of Heating Maintenance
We insisted that there isn't "bad" time for heating maintenance in the title, but it is true that there is an ideal time for heating maintenance. We always suggest that you schedule your heating maintenance services in early fall. Fall brings along its own chilly temperatures so scheduling your maintenance appointment at the top of the season is going to ensure that you get the best heating services possible. It's important to prime your system for everything ahead to the best of your ability. Maintenance is the best way to do this.
The Benefits of Maintenance
Are you wondering what the benefits of maintenance are? Here are a few:
Better Heating
Do you want your home to heat up with ease? Do you want your home's heating to be even across the board? If you do, then you should invest in heating care. Maintenance sets your system up for success.
A Longer Lasting Heater
Maintenance improves your heater's chances of lasting as long as possible. You won't get your system to last the 10 to 15 years that it's expected to without quality care.
Lower Heating Costs
Making sure that your heater is lubricated, calibrated, and ready to perform means that you won't waste any energy (or money) or unnecessary heating costs.
Quality Heating Maintenance Comes from Professionals
Something that we always like the drive home is that maintenance is only as good as the team that performs it. If you're looking for a team that can provide you with quality care, then you've found the right one here. We offer three different tiers to our maintenance plan because we want every single family to be able to afford maintenance. We'll cover the highest level of our care here, but you can view our full plan here.
The Advantage+ Plan
Twice a year precision tune-up and professional cleaning
A 26-step system performance procedure per written report
Front of the line service
A discount service fee for your home ($40 savings)
20% discount on parts and labor
20% discount on indoor air quality products
100% discount on one level 1 indoor air quality product
Maintenance is worthwhile. If you're interested in enrolling in one of our plans, you can talk to one of our professionals about it today.
Contact RKM Heating and Air Conditioning for your home's heating care. Done Right, Priced Right.