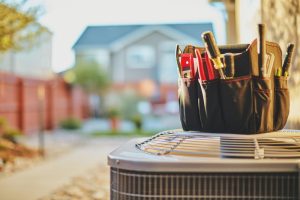 Let's face it—we all know how to run our air conditioner, but we don't always understand the intricacies of one of these systems. We're not blaming you for this or insinuating that this is something you should know. Honestly, if you're a homeowner who knows how to run their air conditioner successfully, we wouldn't see why you'd spend a considerable amount of time trying to figure out the inner machinations of the system. You've got a busy schedule as is—there's no need to overcomplicate it with things like this.
If you're looking for the right air conditioning services in Irvine, CA, make sure that you come to our team. We know our Southern California summers are hot and we have the right equipment and expertise to handle this for you.
Call Us When You Notice These Problems
Make sure that you pick up the phone and give us a ring when you notice any of the following problems happening in your home. You're going to need some professional help to get your air conditioner back in working shape.
Short Cycling
Your air conditioner turns on, runs for a short of time, sputters out, stops, and then turns on again soon after. It's an odd thing to happen in your home… but is it really a problem? The answer is a hard yes. You're going to need a professional to handle this problem too. Short cycling is an efficiency issue and a capacity issue. We can repair your unit and help you get to running like new again in no time.
High Energy Bills
So, it's already been a little warm here in Irvine on and off and you've had to run your air conditioner at least a few times. Have these few times resulted in high energy bills that jut don't make sense to you? This isn't something you should settle for. You should not only have great air conditioning service; you should have affordable AC service too. If this seems like a distant fantasy to you right now, you're going to need help from us.
Unsatisfying Cooling
Does your home's cooling power just leave a lot to be desired? This is something you want to just power through. If you just try to ignore this, it's a problem that's only going to get worse with time. Schedule an appointment with our professionals.
Foul Odors
Do you have to plug your nose when you turn on your air conditioner and run it? This is never a good sign. A musty, moldy, or dirty sock smell is bad. Burning smells are always bad too if they're persistent—it's not just your air conditioner "burning off" dirt after a long season of nonuse. You're going to need a professional to handle these problems because it's an issue deep-seated within your system.
Don't deal with an air conditioning problem in Irvine this summer! Call our professionals for the work you need.
Contact RKM Heating and Air Conditioning today to alleviate the problems that you're having with your air conditioner. Done Right, Priced Right.