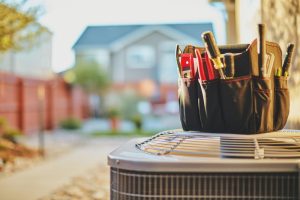 Sometimes the sign that you need air conditioning repair in your home isn't so straightforward. Although we have many air conditioning professionals in Irvine because of our warm Southern California climate, we don't have air conditioning professionals that always understand the needs of the average homeowner here. We make sure that we always understand where you're coming from with our work before we do anything else. That's why we know what to do when it comes to AC repair in Irvine, CA.
Call us when you've got an air conditioning repair need. If you don't know everything that indicates an urgent air conditioning repair need, just make sure that you keep reading below to find out everything that you need to know. We've got your back.
You Need AC Repair If…
Here are a few signs that you're going to need air conditioning repair in your home this summer.
1. Your AC Unit Is Short Cycling
"Short cycling" is when your air conditioner starts cooling, runs for a short while, stops abruptly, and then starts up again. This might be one of those problems that you just sigh and shrug off because, while it's annoying, it's not completely preventing you from getting cool. What you need to know is that it's the annoying problems that eventually cause a real upset in your home.
2. You Can't Get Cool
Does your air conditioner struggle to cool your home or struggle to keep your home cool if it is able to cool it off? No matter what's going on, it's always a problem that you should handle sooner than later. Procrastination is what allows air conditioning problems to become extreme and expensive.
3. Your Unit Blows Warm Air
Do you notice that your air conditioner just seems like it's not working although it turns on and runs just fine? The problem is the temperature of your air. If no amount of thermostat adjustment helps this, you're going to need to come to our team for assistance.
4. You've Got Poor Airflow
Have you noticed that those spots right underneath your vents where you're normally shivering are suddenly quite bearable? Maybe you find yourself turning your thermostat down more than normal or running your air conditioner for longer amounts of time. This is a sign that you've got low airflow. It's hard for homeowners to spot this problem because they're not always on the inside like technicians, but all these signs are clear symptoms of this issue.
5. Your Energy Bills Cost Too Much
There might be a few weeks throughout the summer where you're running your air conditioner more than usual because we're experiencing a heatwave and, of course, this is going to result in an air conditioning bill that's a little more costly after the fact. The key here is that there's a clear cause and effect making your air conditioning bill more expensive. If you can't pinpoint why your air conditioner bills are higher this summer, you're going to need an assessment from a professional because you're probably struggling with your efficiency.
Contact RKM Heating and Air Conditioning today to schedule an appointment for your AC repair work. Done Right, Priced Right.