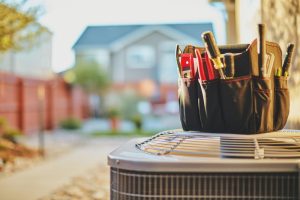 Now more than ever, there are more options on the market for air conditioners than you can count. If you're looking for a new air conditioner for your home, you're probably dismally overwhelmed with the options you've got on the table. Although we understand these sentiments, we want you to know that our professionals are here for you and are always ready to guide you through the process.
Come to us for air conditioning service in Irvine, CA. We're the best HVAC contractors in the area to provide you with air conditioning services. we know that central air conditioners are relatively common, but that doesn't mean that the expertise surrounding these systems is too. Make sure that you schedule an appointment with us for what you need.
What's a Central Air Conditioner?
We know that this might seem like a silly question because central air conditioners are so commonplace here in Irvine, California, and across the country, but while you may know what these systems are doesn't necessarily mean that you understand them. We want to make sure that you understand these systems today so we're going to give you a little crash course in how they work today.
Central air conditioners are powerful and they can cool your entire home with their technology. Central air conditioners use refrigerant to control the heat process in your home. Refrigerant cycles back and forth between your outdoor and indoor units. The refrigerant evaporates in the indoor evaporator coil, draws heat out of the air passing over that coil, and then the cool air is distributed throughout your home via your ductwork. Then the refrigerant travels back outdoors, sheds its heat, and then starts the entire process all over again.
Why You Need One
So now let's talk about why you should have a central air conditioner in your home. Here are just a few reasons that you should invest in one of these systems:
They're Familiar and Reliable: If you've grown up with air conditioners in your home, then it's more than likely that the AC unit you had around was a central air conditioner. This type of system is already familiar to you, so there won't' be much of an issue trying to figure out this system before you run it.
They're Energy Efficient: New central air conditioners available today are more energy-efficient than ever. If you've stuck with the same air conditioner for the past decade, you're missing out on a higher level of comfort and efficiency.
They Save You Money: Efficient systems are air conditioning systems that save you money. Any HVAC professional will tell you that. If you're looking to save yourself a little money, you're going to need a great new AC unit that's perfectly matched to your home. Call us for the work that you need.
Call us today to learn more about your options.
Contact RKM Heating and Air Conditioning today for the central air conditioning services that you need. Done Right, Priced Right.