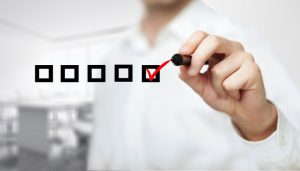 Temecula summers are hot. This is no secret. We get temperatures that frequently reach the high double digits or the low triple digits. When this happens, we know that the last thing you want to do is fuss with an inefficient air conditioning system. We understand this and that's why we're going to help you get more from your air conditioning system today.
There are quite a few simple things you can do on your own to help your air conditioning system, but when you need a little extra help, we want you to rely on our HVAC services in Temecula, CA. We're going to make sure that you have the best work around because we care about your needs. Schedule an appointment today.
How to Help Your AC System
Here are a few simple ways that you can help your home get the best service around. Investing in your air conditioning system in these simple ways will help you get a high-quality, long-lasting AC unit.
Schedule an Appointment for Maintenance
Have you scheduled your spring air conditioning maintenance appointment yet? If you haven't, then it might be time for you to do so. Maintenance is what primes your air conditioner for the warm weather ahead. You wouldn't run a marathon without training beforehand, right? Apply this same logic to your air conditioner. Give it a little help before it has to take on a big task this summer.
Replace Your Filter
Replacing your air conditioning filter is one simple thing you can do to help your air conditioning system along this summer. You should replace the filter in your HVAC system at least once a season. Replacing your filter this spring before the weather really heats up for summer will help you get the work that you need this summer.
Upgrade Your Thermostat
Are you up to date with your thermostat? Now, wait! Before you give us a knee-jerk "yes" as a response to this because if you don't have a Wi-Fi or smart thermostat in your home, then the answer is actually no.
Wi-Fi and smart thermostats help you get a higher level of comfort in your home with less effort. You'll also save money in the process! If all of this sounds good to you then it's time to schedule an appointment with our team.
Know When to Call for Backup
You need to know when it's time to call in a professional for the work that you need. We don't ever recommend that you perform any DIY work. There are a lot of moving parts to your air conditioning system and various aspects that can quickly get damaged if you have an amateur working on your system.
If you're experiencing a problem, make sure that you schedule an appointment with our professionals. We can handle any repair needs that you have and handle them fast. We're always going to have your back here.
Contact RKM Heating and Air Conditioning today if you're looking to get more from your air conditioner. Done Right, Priced Right.