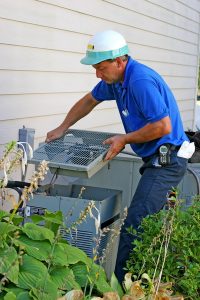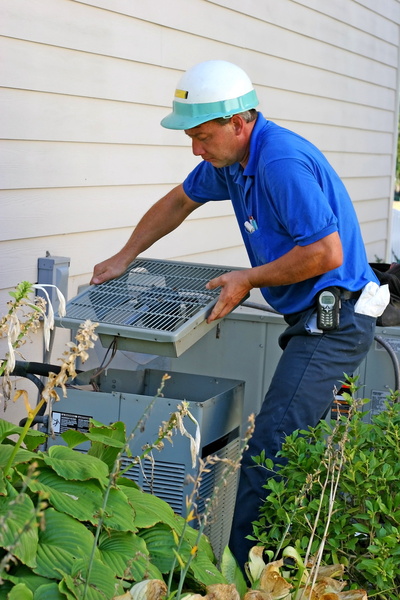 Are you looking for a new air conditioner? If you are, then we're sure that you've pounded the pavement of these Internet streets looking for the best brands, the right systems, and the lowest prices. A seemingly simple search like this can really become a journey. As professionals, we understand how complex this search can become—there are so many options and avenues for you to go down. We can help you find what you need.
We specialize in air conditioning in Temecula, CA become we know how hot and unbearable our summers can become without the right AC services. We can help you get everything that you need. Schedule an appointment today.
"What Are My Options?"
A great question! You've got a bevy of options and we'll run through them below.
Central Air Conditioners
Central air conditioners are the system that you're thinking of when someone speaks the phrase "air conditioner." They're the most popular air conditioning system here in Temecula, across California, and across the U.S. too. A central air conditioner is about more than just your air conditioner itself, it's also about your ductwork. We can make sure that both are in a great place before the warm weather sets in.
Ductless Systems
Is the ductwork in your home giving you trouble? You can eliminate it with the use of a ductless system. Ductless systems use individual, wall-mounted air handlers to temperature control your home. Additionally, these systems are heat pumps which means that you can both heat and cool your home from the same unit.
Dual Fuel Systems
You should consider a dual fuel system when your heater just isn't cutting it anymore. A dual fuel system combines the power of the furnace with a heat pump. This means that you can rely on this system to heat and cool your home for the entire length of the year. The combination of these two systems is perfect for our Southern California climate too!
Heat Pumps
A heat pump is the eco-friendly version of your standard air conditioner. They're constructed in the exact same way, but the main difference is that heat pumps move the heat in your home rather than generating through the traditional means that a central air conditioner would. Schedule an appointment with us and we'll help you find a great system from the right brand.
Don't Forget Your Thermostat Too!
Whenever you think about upgrading your air conditioner, you should think about upgrading your thermostat too. The two go hand in hand. You really shouldn't try to upgrade one without the other. You want to make sure that you're running a Wi-Fi or smart thermostat in your home at this stage in the game. If you have anything less, you're just not getting the right service.
If you're ready to make the necessary changes to your home this winter, make sure that you schedule an appointment with us.
Schedule an appointment with RKM Heating and Air Conditioning for your AC needs. Done Right, Priced Right.