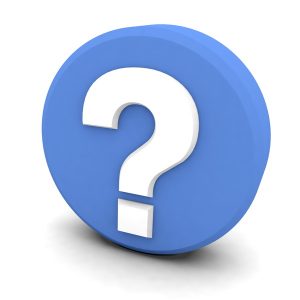 Knowing when to replace your furnace can be a major benefit for you and your wallet. Our qualified team at RKM Heating & Air Conditioning can help you upgrade to a more efficient system! Winter can get pretty chilly, even here in California, so you won't want to have a fussy furnace. A qualified HVAC technician can help you decide if your furnace is ready to be replaced.
Just remember that even a great furnace is going to underperform if it is not properly sized for your home and installed by trained professionals. Leave nothing to chance when it comes to your new heating system. Let our team help you find the perfect new furnace for your living space.
It Might Be Time for An Upgrade If Your Furnace:
Is 15 Years-Old or Older
Your system might be working now, but the older a furnace becomes, the more maintenance it will need. Why keep paying for repairs if you could be spending your money on something that will last? If the cost of repair is 50% of the cost of a new furnace, you should consider replacing it. Your home can experience a substantial efficiency upgrade simply by installing a modern furnace.
Isn't Efficient
Older furnace systems typically have an efficiency range between 56% and 70%. Nowadays, furnaces can have efficiencies as high as 98.5%! This rating matters. If an appliance has an AFUE, or efficiency rating, of 90%, it means that 90% of the energy in the fuel becomes heat for your home. If you are paying 100% of your heating bill, you wouldn't want to only enjoy 50% of the heat!
Doesn't Heat Your Home Evenly
Are some rooms in your house colder than others? This is a sign that your furnace isn't functioning properly. It could be the result of a leaking or damaged duct system. When your ducts are leaking, it no longer can distribute heat evenly.
If you have noticed an imbalance of heat, it doesn't necessarily mean that your furnace will need replacement, but it does indicate that it needs proper maintenance. It is best to contact one of our technicians to accurately diagnose the problem.
Is Noisy
If you are hearing loud rattling, popping, banging, humming, or screeching sounds, it might be time for an upgrade. When these sounds grow louder and louder, they become impossible to ignore. Loud sounds may indicate that some parts of your furnace need replacing or that the entire system needs to be replaced.
Sounds such as these may suggest that there is faulty ductwork, loose parts, issues with the blower, or a broken motor. An HVAC professional knows how to pinpoint where exactly the sound is coming from. If your furnace is old and noisy, it just might be time for something new.
We don't expect you to be an expert on furnace replacement. That is why you can count on us. If it is time for an upgrade, you can trust RKM Heating & Air Conditioning for quality furnace installation in Riverside, CA.