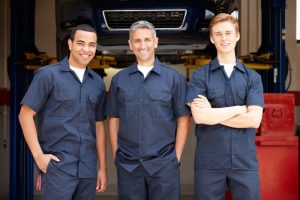 The internet was supposed to make our lives easier, but it certainly doesn't make it any easier to find a good HVAC contractor. Reviews, websites, social media, and other online resources just give you too many options.
Despite all of that, we think you can easily spot a good HVAC contractor by looking at some of their services. If they're able to fulfill any of the following, then you should give them a try:
They're Professionals of Indoor Air Quality
An HVAC contractor in Corona, CA isn't just responsible for your heating and air conditioning. As long as it has to deal with air inside your home or business, you can expect a good contractor to take responsibility for it. Often, that boils down to air quality (IAQ).
The fact is, indoor air quality can be drastically worse than the air quality in the outdoors. Simply installing an AC or heater is not going to improve your indoor air quality; it will only blow around more contaminants and pollutants.
But that's precisely why it's so important to work with a contractor who understands IAQ. They'll be able to install and maintain your HVAC system with your indoor air quality needs in mind. A healthy air system will help you fight illness, reduce asthma and allergy symptoms, and lead to better comfort.
They're Home Performance Experts
Home performance is the art of keeping your operational costs low and your comfort high. While you can certainly try to limit your HVAC system usage and spend a portion of your time bearing the discomfort, you can also try to beef up your system with home performance services and products.
Again, just having a heater or AC installed does not guarantee that your home is operating at its most efficient. It takes the experience and knowledge of a professional to perform the proper tests, assess the results, and then follow through with an amazing job.
Examples include services like insulation, air sealing, temperature zoning, and more. Most of the time, you'll find that home performance efforts require careful consideration. For example, too much air sealing or insulation can be worse than too little. It takes an expert to know the difference.
They Offer a Maintenance Plan
In order to keep your HVAC system running at the lowest cost possible, you're going to need annual maintenance. It's the same as having maintenance performed on your car after a set number of miles driven. HVAC systems have numerous components and parts that must be kept in check. If not, they'll put stress on the rest of the system and contribute to more problems.
Normally, you're required to schedule this maintenance for yourself. It's something that most homeowners simply forget about. A good HVAC contractor, however, will offer you a comprehensive maintenance plan with several benefits and perks. A maintenance plan is like an insurance plan for your system, but with way more redeemable benefits, such as:
Lifetime warranties
Free diagnostic/service fees
Discounts on various products and repairs
Priority over regular customers
And much more
If you need a good HVAC contractor, then you're on the right website! Contact RKM Heating and Air Conditioning today to speak with an expert.