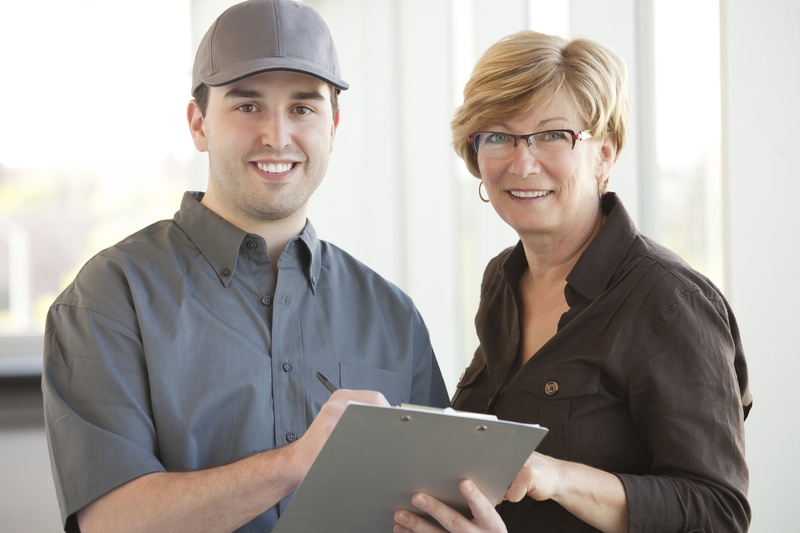 Choosing the right person to get a job done is an important decision. This applies to more than one field. You don't want to have a dentist or a general practitioner who doesn't do their job very well. It is just as important to make sure that you have the right HVAC contractor in Irvine, CA.
There are plenty of HVAC contractors in our area but we want to make sure you are scheduling your services with the right one. You want to take all the most important factors into consideration when you schedule your next HVAC service. Here is a guide to help you do that.
What To Check When Choosing a Contractor
Here are some quick guidelines that you need to check on when you select an HVAC contractor:
Make sure the contractor is licensed and insured. Professional HVAC service providers are going to be licensed and insured to show they know what they are doing and can get the job done legally. Contractor license numbers should be easily found on their website.
Check reviews to see how they've done before. Reviews let you know what other people have experienced when they worked with a contractor. Check review sites like Yelp and Google My Business to get an idea of what the performance of a contractor will be like. If they have a reviews section on their website, give that a look too.
Look into their certifications. Make sure to look at a contractor's certifications. At the very least, your HVAC technician should be NATE-certified. Additional certifications are going to add icing onto the cake because it shows how dedicated that contractor is to offer the best level of care possible.
See if they offer comprehensive services. You want a contractor who has a comprehensive understanding of all the factors that impact your home comfort. That is why it is good to check on your potential contractor's range of services. Do they only offer a small range of assistance or do they cover a comprehensive list of services?
RKM Heating and Air Conditioning Fits the Bill
We are happy to say that the team at RKM Heating and Air Conditioning is a great fit for your HVAC service needs. We don't just fit the guidelines listed above, we blow them out of the water. You can rely on us because…
We are certified and then some: Our certifications include the NATE certification along with a range of others such as the Energy Upgrade California® certification, the HERO certification, and many more.
Our reviews speak for themselves. We started out as a joint venture with two brothers who had $200 to spare between them. Today we are a comprehensive service provider that has built its reputation one job at a time. Check out our reviews to see what our customers are saying about the great quality of work we do.
Whatever you need, we've got you covered. We don't just work on one type of system with "extra" services added on for a price. RKM Heating and Air Conditioning offers a wide range of comprehensive services that will help everything from your AC and heating to your insulation and ductwork.
Contact RKM Heating and Air Conditioning to learn more. Done Right, Priced Right.