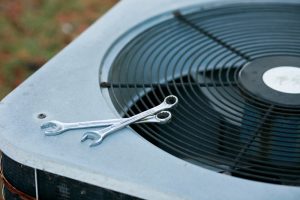 We had a long summer here in Riverside and it seems to get longer by the day. Leave it to us to have high temperatures during the fall season, right?
If you've had trouble with your air conditioner so far then you're probably certain that you need a new air conditioner by now. The question is: how are you going to do it? You should start by coming to our professionals. We specialize in air conditioning service in Riverside, CA. We're going to be here to help you out with everything that you need.
5 Signs You Need to Upgrade
Here are the signs that you need to upgrade your home's air conditioning unit:
1. An Old Air Conditioner
If your air conditioner is over the age of 10 or nearing the age of 10, then it's time for you to upgrade. You might think your air conditioner is old reliable and it's never going to do you wrong. Unfortunately though, we're here to tell you that this just isn't the case. Your air conditioner can't last forever and pushing it past its limits is going to be a huge problem. We're here to help you out.
2. Discomfort
Are you uncomfortable in your home? Maybe you're struggling to stay cool at home despite having an air conditioner that you could rely on. This means that you need to come to our team. Your air conditioner is on its last leg. We know that it gets hot here in Riverside and you might chalk it up to the problem being the temperature outside. The thing about this is that your air conditioner should be perfectly fitted to meet the needs of your home. Don't discount this. Get the comfort you deserve with a new air conditioning system.
3. High Prices
Is your energy bill for your air conditioning way too expensive lately? We know it's been hot, but your air conditioning bills should always be reasonable because your air conditioner is perfectly made for your home. Don't overlook this. High prices are a burden, and they add up in a short amount of time. We're here to help you get more.
4. Short Cycling
Short cycling is when an air conditioner starts, runs for a little while, stops, and then starts the process all over again. You don't want this. In fact, it's an efficiency problem and you need the help of our professionals to get more. We're here to do this for you.
5. Constant Repairs
Have you and your local repair professional become best friends because you call this person so often? While we're all for new connections and friendships, you probably don't want one like this. After all, it's based upon your air conditioner's dysfunction. If you're having constant repairs now, it's only going to get worse as time goes on. It might even get worse in the near future if you let the problem go unmitigated. Call us today.
Contact RKM Heating and Air Conditioning to get the air conditioning work that you need. Done Right, Priced Right.