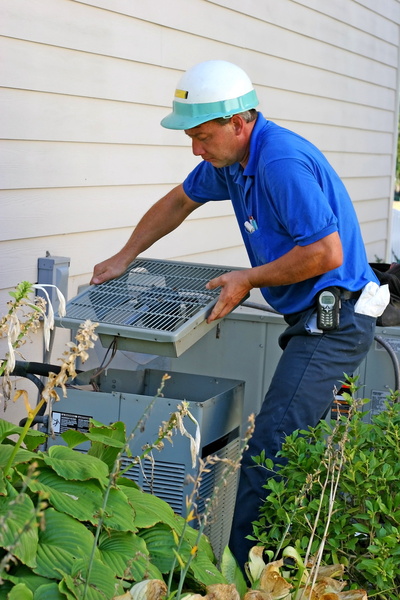 Everyone wants their HVAC system to run as efficiently as possible. Maybe you invested in an ENERGY STAR-rated appliance, and maybe you follow guidelines already to streamline efficiency. But it's possible that there are still gaps in how you care for your HVAC system. These gaps can decrease HVAC efficiency so that your home is using more energy to heat than is really necessary. 
The good news is, we have tips for how you can maximize the efficiency of your HVAC system, and there's one service in particular that makes all the difference. If you've been searching "HVAC near me" trying to find the right team to service your home, you landed in the right place. Keep reading to learn more about what your HVAC system needs to keep running efficiently. 
Monthly Maintenance
As a homeowner, you have some responsibility for taking steps that improve energy efficiency for your HVAC system, and also extend its lifespan. One thing you need to do every month is change the air filter on time, every time. Your air filter doesn't just keep dust and dirt out of your home. It also keeps dust out of your HVAC system. Over time particles can build up and cause a lot of damage, even interfering with airflow.
You also need to check all of your air vents to make sure that they are completely open and not blocked by any furniture. You may be tempted to close the vents and redirect airflow, but that is a bad idea. You want to make sure that none of your furniture even partially blocks an air vent. During the winter, hot air can back up in your system and cause it to overheat. 
Annual Maintenance
It's also important to schedule maintenance with an expert. Ideally, you want to have maintenance once per year for your air conditioning components and once per year for your heating components. You may have an HVAC system that is all in one, but twice-per-year service is still important. In the summer, your air conditioning components are working very hard to keep your home cool, and then in the winter the heating components are doing the same. 
It's possible that a small problem can cause them to wear down faster. Parts also come loose or bend and impact how efficiently your system runs. When you invest in annual maintenance, you are investing in your HVAC system for the long run. Taking care of your appliance can help it to last for years longer than the average.
Plus, you have the added benefit of staying ahead of any unexpected emergencies. When you fix small problems all along as you go, it's less likely that a heating or air conditioning emergency will pop up overnight. After all, problems don't materialize in a matter of hours. Instead, something small goes wrong and stays wrong until the problem is more obvious and your system cannot function any longer.
Contact RKM Heating and Air Conditioning today to schedule an appointment with us. Done Right, Priced Right.