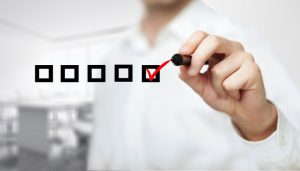 It's finally starting to get cold in Irvine. We've had some windy days, some chilly mornings, and some frigid evenings even the past few weeks. We know that turning on your heater has become part of your daily morning routine. Because of this, you might have started wondering… "What can I do to help my heater?"
Sometimes your heater just needs you to start following better practices or a few tips to help it run better. Efficiency helps everything—your comfort, your wallet, and your heater's lifespan. We're experts at everything heating in Irvine, CA. We want to help you out with staying warm for the rest of this winter season.
The Tips You Need to Know
Keep these tips in your back pocket for the rest of the heating season:
1. Let Some Light In
We're lucky to live in Southern California for a bevy of reasons. One of them is our weather and the amount of clear, sunny days that we get to experience. Even when it gets cold here, we still have the sun shining down on us for the most part. When there are days like this, make sure that you open up your curtains and blinds to let in the sunlight. It raises your home's internal temperature.
2. Wear A Couple Layers
If you're really struggling to get the chill off of your bones in the morning or in the evening, you're going to need to layer up. Grab some thick socks and a nice cozy sweater to make the coldest parts of the day easier.
3. Get A New Filter
A clean filter can help your home's heater. Clean filters set a great groundwork for your home's heater. You don't want your heater working past dirt that's accumulated over the past few seasons. A new filter is a fresh start.
4. Maintain
You should maintain your home's heater every single fall. This is the best way for you to give your home's heater a stretch before the race that is the winter season. If you haven't already scheduled an appointment, it's not too late to do so now. You can still get a maintenance appointment with our team.
5. Insulate
It's worthwhile to add some weatherstripping or caulking to your home. Drafts are bad news. Your heating will slip right out through these cracks and you'll be left shivering.
When Tips Aren't Enough
Okay… so you tried the tips that we listed above. Nothing seemed to work. This is where you've come to a crossroads. You're going to need to escalate things to a repair or replacement need.
We know this isn't what you wanted to hear. We're well-rounded HVAC professionals, but we're not divorced from the reality of what homeowners deal with. You don't want to spend unexpected money on your home's heating services in the middle of winter. We're going to make this easy. We've got a full team, expert professionals, and fast service too. We're going to help you out in every possible way. We're safe too. You can schedule an appointment today to learn more about our services.
Contact RKM Heating and Air Conditioning for your home's heating services. Don't Right, Priced Right.