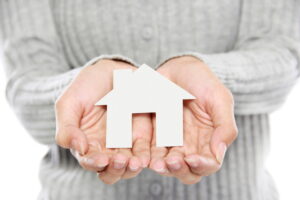 It's spring and the weather is finally starting to warm up. Are you ready for the warm weather that's to come?
Even if you're ready for warmer weather and more days spent outdoors, it's important to make sure that your home is comfortable. You don't want to come home from a warm day outdoors to a stifling hot home as well. You want to have a calm, peaceful spring. Well, the first part to having a peaceful spring season doesn't actually start with air conditioning maintenance. It actually starts with your furnace service.
Make sure that any furnace needs you have been handled. We can help you with your furnace repair in Irvine, CA.
Make Sure You Take Care Of This…
These problems are a cause for concern. If you noticed any of this happening this winter and you didn't already handle it, then you should schedule an appointment now.
Poor Airflow
On the homeowner's end, poor airflow might just seem like a difficult heater.
If you felt like your heater was being a little testy with you this winter, then poor airflow might be the source of your issues. Watch out for things like you running your heater for much longer than you're used to, choosing higher thermostat settings just to get an average level of warmth, and general difficulty getting comfortable.
Inaccurate Thermostat Readings
Your thermostat reading should always be accurate. If you're starting to notice that your reading is off even by a few degrees, then you're not getting precise heating service. Over time, the problem will start to show in your lack of comfort and in your bills.
High Heating Bills
Did you notice high heating bills over the winter? We spent more time at home this past year and this year than ever before. We understand that you might have written this off as just being directly correlated to the time you spent at home. Don't write this off though. High heating bills are bad news and they're a clear sign of inefficiency.
Odd Noises
Your heater shouldn't make much noise. If your heater is starting to make loud, alarming noises that are outside of the realm of what you're used to, then it's time to schedule an appointment with us. Watch out for things like scraping, banging, rattling, and more.
Foul Odors
Did your home smell funky this winter? Did you eventually make the connection between the stench and your home's heater? This is a terrible sign for your heater. It can even be dangerous depending on what the smell is. If you're struggling with things like burning odors or sulfuric smells, then you should absolutely schedule an appointment with us.
The running theme through all of these problems is that they'll get worse with time. This is why you shouldn't leave these problems dormant and lying in wait until you pick them up again next fall. You're going to need your heater even more during this time. Set yourself up for success now to walk into a warm, affordable, and efficient cold-weather season next year.
Contact RKM Heating and Air Conditioning today to schedule an appointment with our team. Done Right, Priced Right.