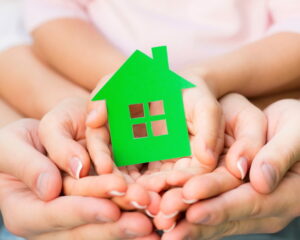 There's really no denying that summer is here. It's hot when you step outside… and it's getting even hotter when you're inside now too. Now that we're reaching the height of the summer, if you have any problems with your home's air conditioner, you're definitely going to notice them now.
If you've realized that you need an air conditioning upgrade in Riverside, CA, then we want to help you with your services. Replacement really doesn't have to be too hard for you. We're going to help you get the service you need. We make the process of switching from one unit to another as easy as possible.
The Signs That You Should Upgrade
Here are the signs that you should upgrade your air conditioner to a new unit:
1. High Energy Bills
If you've noticed that your energy bills keep rising although there's no clear cause for the increase in price, then you're dealing with inefficiency.
If this has been going on for a while and it won't let up no matter how often you try to make things better, then you need to upgrade. We know that upgrading your air conditioning unit is a big financial investment. We make the process as easy as possible for you. If you're at the stage when your air conditioner is really declining, then choosing a new unit is better for your wallet, your comfort, and your peace of mind.
2. You Have an Old Air Conditioner
If your air conditioner is in the 10-15 year age range, then you need to get yourself a new air conditioning system. This is true even if you have an air conditioner that seems to be working well. The 10-15 year point is the end of its lifespan. Make sure you're prepared to make that switch.
3. You're Always Repairing
If you have to repair your home's air conditioner more than once every few years, then it's time to upgrade. There's no ambiguity here—your air conditioner is inefficient. You can spend the next few years pouring into the system trying to get it to perform until it breaks down, or you can invest in a new system. We'll help you.
4. You Skip Annual Maintenance
We never want you to skip out on your annual maintenance services. Annual air conditioning maintenance services are what's going to help you keep your air conditioner in pristine condition. If you skip out on maintenance regularly, it's more than likely that you'll develop extreme air conditioning issues. Make sure that you're having a professional work on your home's AC every spring to avoid this issue.
5. You're Never Cool Enough
When you sit back and think about it, you start to realize that you're just not cool enough. We understand what this is like. It's easy to try to explain certain things away when the temperatures are so high outside. We want to encourage you not to try to dismiss obvious problems with your air conditioner. Your air conditioner should always be able to handle the air conditioning capacity needs of your home.
Contact RKM Heating and Air Conditioning today to schedule an appointment with us. Done Right, Priced Right.