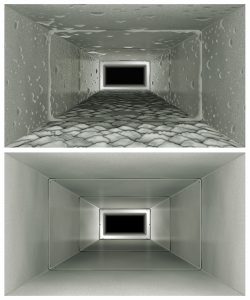 Spring is here and we're sure you're looking forward to the warm weather. After all, this is one of the best benefits of living in Southern California. We can expect warm weather sooner than most. If you're looking to enjoy more days outdoors soaking up the sunshine, it's easy to forget the importance of your home's comfort. You're not going to spend every single moment outdoors. This is why it's important to make sure that your home is both efficient and comfortable.
When you think about efficiency and comfort during the spring and summer, you likely think of your air conditioning unit itself. While you're on the right track with this, we want to bring your attention to your home's indoor air quality in Riverside, CA. Indoor air quality is just as important as anything else when it comes to your comfort. We're prepared to help you when you need proper services.
Testing Your Indoor Air Quality
If you want to improve your indoor air quality and your overall comfort, then a great place to start is with your home's indoor air quality. This is why we suggest testing your home's indoor air quality.
Sometimes, you might notice that your home's air quality is declining because of an increase of dust or visible contaminants. Other times, though, the indicators are much more subtle. It might be a slight uptick in how often you cough or you notice that your skin is a lot drier. Indoor air quality testing is the right place to start when you have questions about this. Our professionals know their stuff and we're expertly trained. We know exactly how to get your IAQ problems pinpointed and solved ASAP.
The Role of Air Quality Systems
If you test your home's air quality and discover that there are problems with your home's indoor air quality, then you might want to adopt an indoor air quality system.
We work on whole-house air filters and air purifiers. While both are great systems, one might be better suited for the needs of your home. The best way to figure out which is the right investment for you is through the care of our professionals. 
When to Clean Your Ducts
Next up, we want to touch on the frequency of your home's duct cleaning. This is necessary no matter your indoor air quality or the presence of an air quality system. If you're wincing because this isn't something you do on a regular basis now, we want to assure you that we're not here to judge. It's just something we want to help you rectify now.
You should have your home's ducts cleaned once every 1-3 years. The exact frequency is going to end up varying a little from home to home. After all, everyone's specific needs are different.
If you'd like to consult with a professional about the services you require, then our team members are here to help. We're friendly and helpful professionals. We're always here to make sure you have the information you need. 
Contact RKM Heating and Air Conditioning today to schedule an appointment with our professionals. Done Right, Priced Right.