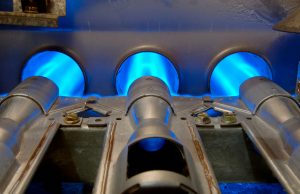 We don't get a lot of snow here in the Inland Empire, but that doesn't mean we have no need for a heating system. Winter nights can drop to the freezing point and comparatively few homes in the area have much insulation. Without a reliable heating system, your home could resemble an ice box in a matter of just a few hours. And it goes beyond simple comfort: for sensitive family members such as infants and the elderly, a malfunctioning heating system can constitute a genuine health risk.
Luckily, most problems with furnaces and other forms of heating give out telltale signs well before serious trouble begins. While you should never attempt to formally diagnose a problem with your heater, much less repair it (proper heating repair requires formal licensing and training), you can still spot common signs that something is wrong and take appropriate action to stop it. Chances are you've already run your heating system at least a few times this year. The next time you do, keep an eye out for the following common signs of trouble with your heating system.
Low Air Flow. Low air flow is caused by one of two things: either something is blocking the air from moving through the ducts (clogged filters, for instance, or a crimp in the ducts) or there's some issue with the fan's ability to move the air (bent blades, for instance, or a problem with the fan motor). It's a problem because it forces the heater to work harder than it should to do its job, but also because it leaves hot air trapped in the system (which can cause key components to overheat).
Low Heat Levels. You can probably tell that something's wrong if you turn on your furnace and only cold air comes out. The same holds true for air that it warm, just not as warm as you'd like it to be. This can be caused by clogged burners, breaches in the ducts, problems with the fuel line or any one of a dozen other issues. It's a problem for the same reason that low air flow is a problem: it forces the heater to work harder than it should, which raises both your monthly rates and the possibility of a more serious breakdown elsewhere in the system.
Strange Noises. You've likely become very accustomed to the sounds your heater makes while it's running, to the point where you can spot any sounds that don't match your expectations. That includes anything from hums to whistles to bangs and rattles. It can also include noises from the ducts, which might come from a very different spot than the heating system itself. In most cases, the noises will start and stop with the starting and the stopping of your furnace.
If you spot these signs, turn off the system immediately – don't attempt to keep running it – and call in a repair service as soon as you can.
For quality heater repair services in Riverside, CA, call on the pros at RKM Heating and Air Conditioning today!