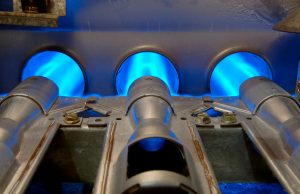 So the winter weather is upon us Corona! One of the major perks of living in Southern California is that it doesn't ever get too cold here, but cold is relative so don't feel bad if you're shivering in 60-degree temperatures. Cold is relative after all. If you're having a hard time getting your home's furnace system to perform the way that you need it to, it might be time for you to schedule an appointment with our team members.
We specialize in furnace services in Corona, CA. If you're thinking about ditching your home's old furnace system and upgrading to a new one, then it's time for you to schedule an appointment with the members of our team. We'll walk you through the process of choosing, purchasing, and installing a new furnace system in a flash.
When to Let Go of Your Current Furnace
So first things first—are you sure that it's time for you to let go of the current furnace in your home?
It's not always an easy decision because the signs aren't always clear. We're here to take the guesswork out of the process for you though. If you notice any of the following, it's probably time for you to consider upgrading to a new furnace system:
Your furnace is over the age of 10
You have to repair your home's furnace often
You consistently spend far too much money on your heating services
You can't get warm fast or sustain your warmth for long
Your heater makes odd noises or emits odd sounds
All of these issues are good indicators that it's time to schedule an appointment with us. We're the team that's going to help you find the right new furnace system to keep you warm all winter.
How to Find a New Furnace that Suits You
So what does it take to find the right new furnace for your home? The process can be a little complicated as you've probably guessed, so the best thing that you can do is to schedule an appointment with the professionals on our team.
Finding the right furnace is about more than just finding a furnace that sounds appealing online. It's about combining the combination of a great furnace from a reputable brand, top-tier furnace services, and a precise load calculation all together to get impeccable furnace service that will last for years to come.
We know this might sound like quite the process, but one of our professional heating technicians can take the guesswork out of the entire process for you. We only work with trustworthy and reputable brands like Daikin, Rheem, Coleman, and York so you can rest assured knowing that we're pointing you in the direction of great brands, we only hire the best technicians, and we make sure that every furnace job we perform is done right the very first time. We can even help you finance your new system too.
Contact RKM Heating and Air Conditioning today to schedule an appointment with our team members. Done Right, Priced Right.