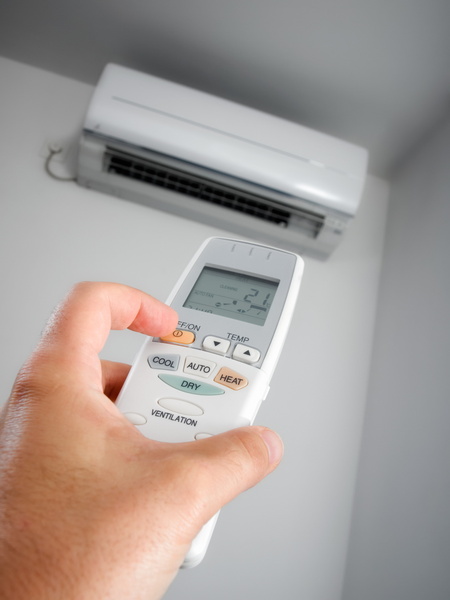 Do you ever get that tingle in the back of your throat that usually means you're getting sick? You wash your hands frequently and eat healthily, but illness strikes all of us at some point – and it's never convenient. Unfortunately, the germs, viruses, and bacteria that make us sick are often airborne and we don't even realize that we're breathing them.
Getting a lot of fresh air is a great way to stay well, but what about the times when you just have to be indoors? Maybe it's time to consider installing an air purifier in Riverside, CA to improve your indoor air quality. An air purifier that uses ultraviolet (UV) technology works differently than other types of air purifiers. Specialized UV lights can remove pathogens from the air you breathe, helping your family stay well.
How a UV Air Purifier Works
There are a variety of air purifiers out there. A UV air purifier uses a UV light to destroy airborne pathogens that you might breathe in. You can have a UV light installed into your existing HVAC system or invest in a stand-alone unit. Usually, an integrated UV light is the preferred choice because it has a better chance of purifying air before it circulates through your home. 
As air passes in front of the UV light, pathogens deactivate at a microscopic level so that they don't remain in the air you breathe. The UV light isn't visible to the naked eye, yet it's powerful enough to protect your home. The UV radiation is strong enough to target even the smallest germs traveling through your home's air.
UV Air Purifier Benefits
The number one benefit of a UV air purifier is reducing the chance of illness for you and your family. The UV light eliminates viruses, germs, mold spores, and bacteria to elevate your home's air quality. You may notice that you breathe easier and sleep better at night with cleaner air. A UV purifier can even prevent mold and mildew growth around your home by destroying particles before they spread.
UV air purifiers are also beneficial because they use less energy than other types of air purifiers that you can purchase. When there are fewer airborne particles, your HVAC unit can work more efficiently, too. This means you have the potential to save money on your overall energy bill as well as have cleaner air to breathe.
UV Air Purifier Home Installation
If you're interested in a UV air purifier, our team of professionals can help. And you definitely want to invest in professional installation – especially if your UV air purifier goes inside of your HVAC unit. Some stand-alone units are plug-and-go – meaning that you plug them in and they begin working. But incorrect installation in your HVAC unit can lead to costly repairs or system inefficiencies.
Contact RKM Heating and Air Conditioning today to schedule an appointment with us. Done Right, Priced Right.