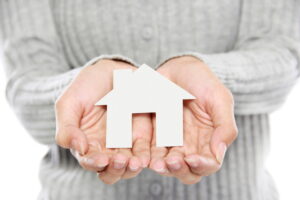 Your home's thermostat is a simple part of your air conditioning system, but it's one of the most important parts. A new thermostat is something that can change the way that your air conditioner functions.
Look over to the wall that your thermostat is on. Is your thermostat an older slider model? If there's no digital face on it that you can easily calibrate then we'd bet that you're not getting precise calculations. You're due for an upgrade and we're going to walk you through your options today. We specialize in air conditioning repair in Riverside, CA.
How Your Thermostat Works
Your thermostat obviously monitors the temperature within your home. The most important part of this job is when your thermostat signals your HVAC system to turn on or off. If you don't have a thermostat that's up to date, it's never going to be able to precisely calibrate your home's internal temperature. If you have a dated thermostat, then you're definitely not getting precise calculations.
What're a Few Degrees?
This is the question we hear the most often when we get pushback about precise calculations from a thermostat. A few degrees make a huge difference. It's typically a problem that snowballs with time. First, you're just compensating for your thermostat's inability to read the precise room temperatures. Over time, you'll start to wonder if your thermostat is even reading the temperatures in your home. Don't let the inaccuracy build over time. Handling the problem now and even considering an upgrade helps.
Upgrades You Should Consider
There are two main upgrades that you should consider. The main choice you need to make is between a Wi-Fi and a smart thermostat. We'll give you the rundown of both to make sure that you understand the benefits of the two:
Wi-Fi Thermostats
Wi-Fi thermostats are great because they take the ease of use of a digital thermostat and upgrade it with Wi-Fi features. Are you wondering why a Wi-Fi thermostat would even be of benefit to you? It's because Wi-Fi thermostats are able to be programmed from anywhere in the world. The days of forgetting to turn off your AC before you leave the house are over—now you can turn it off from your phone. You can even start cooling before you arrive home for the day as well. If you're looking for a simple upgrade that will really help you, this is the perfect thermostat for you.
Smart Thermostats
Smart thermostats are like Wi-Fi thermostats, but they take things a step further. Smart thermostats are great because they learn how you like to heat or cool your home. Over time, they can even start to suggest ways that you can improve your overall HVAC controls. Smart thermostats are smart and they work to save you money.
There are more and more models on the market now than ever before. If you're having trouble choosing between models, we can be the ones to help you make the right decision.
Contact RKM Heating and Air Conditioning to schedule an appointment with our team members. Done Right, Priced Right.