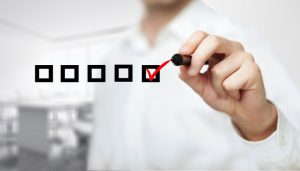 Summer can really start to take a toll on your air conditioning system. If you've noticed that your air conditioner is underperforming now, we want to be here to give you the help you need. We're the experts in everything air conditioning repair in Riverside, CA.
Of course, we want to be here to help you fix your underperforming air conditioning system. It's a great idea to take a step back when you run into issues, though. Reflecting on how these issues happen is the best way to make sure that the issues never happen again. We're prepared to help you with whatever you need.
This Is Why Your AC Is Acting Up
Here are a few reasons why your air conditioner might be acting up:
1. Your AC System Wasn't Properly Sized
The problem that you're having with your air conditioning system could have actually started from day one. If you've ever gone through with an air conditioning upgrade, then you know that HVAC professionals really emphasize getting yourself a properly-sized air conditioning system. This is because an oversized or undersized air conditioning system can be the downfall of your comfort.
2. You've Got a Bad Filter
You should change your home's air filter every three months. If you're not doing this, then you're only allowing inefficiency to build in your home. Swapping these out is simple and important to do to keep your AC pristine.
3. You're Losing Refrigerant
Do you have a refrigerant leak? You'll probably notice a refrigerant problem from actual leaks from the system or warm air blowing through your home. If you want to improve your cooling, you need to start by patching this issue up.
4. Your Blower Fan Isn't Working Correctly
If your fan goes out, then you're not going to be getting quality air conditioning service. We're available to help you get your blower working correctly. We know the ins and outs of virtually every air conditioning system.
5. You've Got Bad Indoor Air Quality
Have you noticed that you have poor indoor air quality? This is going to contribute to a poorly performing air conditioner as well. If you're not sure where to start, we can help you discover where your indoor air quality stems from.
6. You Need a New Thermostat
If it's time for you to get a new thermostat, you're probably not getting efficient service right now. We suggest that you upgrade to a new thermostat (Wi-Fi or smart) no matter who you are. Getting yourself the right thermostat is your best step in an efficient direction.
7. You Need to Upgrade
Eventually, you're going to need to upgrade your home's air conditioning system. If you've had your current air conditioner for 10-15 years, then you should consider upgrading to another system. This is a true statement no matter what the status of your system is. You'll have to upgrade eventually, and it's always better to get ahead of the curve when this is the case.
Contact RKM Heating and Air Conditioning today to schedule an appointment with us. Our services are "Done Right, Priced Right."