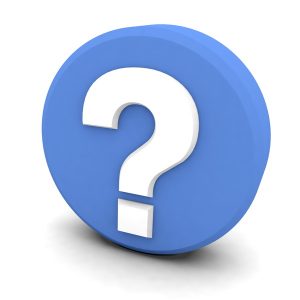 Is maintenance really necessary? We know that this is a question that's probably on your mind every year. Ideally, you scheduled an appointment with our team for your heating tune-up this past fall and you're gearing up to schedule an appointment for your air conditioning tune-up as winter melts into spring. Although you know this is something that's strongly suggested to do in your home, do you know why you should schedule this appointment in your home? We're going to get into it today.
Before we get into anything else, we want you to know that you can rely on us for all your air conditioning and furnace services in Corona, CA. We make it our duty to perform great services so that you can get the best service available to you.
Why Is Maintenance So Vital?
Let's get straight into it—why should you go out of your way to schedule a maintenance appointment at home? It seems a little unnecessary, right? Here are just a few reasons why maintenance is a great idea for you:
It Keeps You Comfortable
You have HVAC systems in your home for your health and comfort after all, right? You need to make sure that you're staying true to this by scheduling a maintenance appointment. Wear and tear is bound to happen and your heating and air conditioning services will deteriorate over time without the right care. Something as simple as a maintenance appointment is what's going to keep your home's HVAC systems running on high.
It Keeps Your Bills Low
Have you ever had one of those summers or winters where you're running your air conditioner or heater nonstop and you notice things starting to change throughout the season? Maybe you notice that your heating or cooling power starts to deteriorate or that you're paying a little more as the season goes on. Either of these problems is a sign of HVAC inefficiency. Maintenance is your first line of defense against problems like this though. Schedule an appointment with us and knock our these issues fast.
It Helps Your HVAC Systems Last Longer
It doesn't matter if we're talking about your heater or your air conditioner; we know that you want this system to last well into the future. You spend a good amount of time, money, and effort choosing an HVAC system and finding the right services for this unit in your home. You can expect a heater or air conditioner to last around a decade in your home, but you can't expect it to last much longer than this or perform well without maintenance.
When to Call Us
The ideal time to schedule a heating maintenance appointment is in fall and the ideal time for you to schedule an air conditioning maintenance appointment is in spring. Although these are the ideal times, these aren't the only times you can have this service performed. If you want to play catch-up and have a heating service performed now you can call us. The same goes for your air conditioning service. If you'd like to get ahead of the curve we can be here for you too.
Contact RKM Heating and Air Conditioning for the heating maintenance that you need. Done Right, Priced Right.