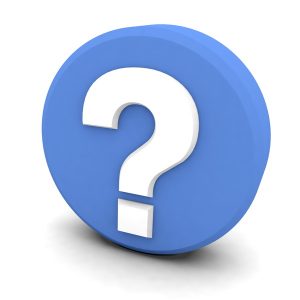 Summer is that time of year where your air conditioner might fall a little short. If your air conditioner is leaving a lot to be desired in your home, it might be time for you to schedule an appointment with our professionals. If you're looking for a great new air conditioning system, you're going to need a system with a great SEER rating.
So, what's a SEER rating you ask? It's a great question. Your SEER rating is how you choose the best air conditioning system available to you for your home. You can think of it as the five-star system for your air conditioning system. It's a reliable way to rate an air conditioner on the market. If you need air conditioning service in Anaheim, CA, we can be the team to get your air conditioning system together for you.
Getting to Know Your SEER Rating
Your SEER rating is the Seasonal Energy Efficiency Ratio. Your rating measures how efficiently the air conditioner operates on an annual basis. You want a high SEER rating for your air conditioner. Are you one of the many homeowners here in Anaheim that hasn't replaced their air conditioner in over a decade? Your air conditioner probably has a dismally low SEER rating.
SEER ratings on air conditioning systems around 10-years or older are typically single digits. SEER ratings now have a minimum level of 13 and can range up to the low 20s. We can help you find a super-efficient air conditioner for your home so that you always get the air conditioning service that you need. You can contact our professionals for the best air conditioning services in Anaheim—we know how important it is to have them here too. It gets hot here in the summer in Anaheim and you need a reliable air conditioning system that you can count on to provide you with efficient and cost-effective cooling.
Have Our Professionals Help You Get the Most from Your AC
So now that you know what a SEER rating is, you might think that you can just run out to your nearest store and purchase an air conditioner with a great SEER rating. This isn't exactly true though. So much more goes into great air conditioning outside of a SEER rating like sun exposure, outdoor temperatures, thermostat settings, and other mechanical variations.
SEER ratings aren't that straightforward though. You're going to need an HVAC specialist to help you determine the right SEER rating for your home. Just because an AC system has a SEER rating of 21 doesn't mean that it will function as a 21 across the board. You also have to consider the EER (Energy Efficiency Ratio) of your AC unit. We can calculate both of these ratios for you and then point you in the direction of the right air conditioning system for you. Trust our team—we'll get you the best air conditioning service possible.
Contact RKM Heating and Air Conditioning whenever you need great air conditioning service in Anaheim, CA. You can schedule an appointment with the professionals on our team today.