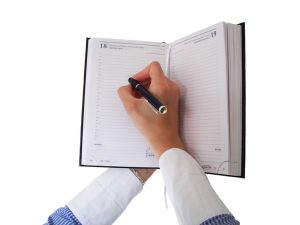 Summer is here, the temperatures are high, and there's no better way to spend your money than on severe air conditioning repair work. You've been waiting all year to blow your extra cash on a frustrating air conditioning issue that pops up when you least expect it. When you heard that alarming banging noise coming from your home's vents you were overjoyed. You couldn't wait to pull out your wallet… except this isn't true at all, right?
We're air conditioning professionals here, but we know that you probably don't enjoy spending your money on AC repair in Ontario, CA. It's so hot here during the summer. You want a reliable air conditioner and an air conditioner that you know won't break the bank. How can you get one? We'll let you know below…
You'll Be Shelling Out Cash If…
We know we probably through you off with our "opposites day" approach in the opening, but we only wanted to grab your attention to bring you here. If you're doing these things in your home, you're only going to make your air conditioning problems worse. It's going to cost you more in time and money in the long run. If you find yourself relating to any of these things, make sure you call us ASAP.
You Ignore Your AC Problems
You've noticed that your air conditioner has been making that weird grinding sound and running in super short cycles for weeks, but what you don't acknowledge can't hurt you… right? Unfortunately, this is all wrong. Ignoring a problem doesn't mean that it's going to go away. The opposite is going to happen actually. Your air conditioner is going to have time to break down even further while you're turning a blind eye. This is either going to make your home's air conditioning repair much harder and more expensive by the time you get around to it or it's going to bring your AC to the brink of a breakdown. Both are bad outcomes.
You Run Your AC Irresponsibly
When you come home from a hot day, do you head over to your thermostat and crank it down to the lowest temperature possible? While we understand why you'd do this, we're here to guide you in a different direction. This type of operation is terrible for your air conditioner and it's going to lead to efficiency problems. If you want fast service, consider a thermostat upgrade instead.
You Skip Out On Maintenance
Spring came and went before you could even blink this year. You had a lot going on and that "schedule an appointment for HVAC maintenance" line item of your to-do list got neglected.
Look, this happens to the best of us, we just want to make sure that this doesn't become a habit. If you're skipping out on air conditioning maintenance, you're simply not giving your air conditioner the best service possible. You're increasing your risk of air conditioning trouble and hurting your wallet in the process.
We're qualified professionals. We've got your back.
Contact RKM Heating and Air Conditioning today to schedule an appointment. Done Right, Priced Right.