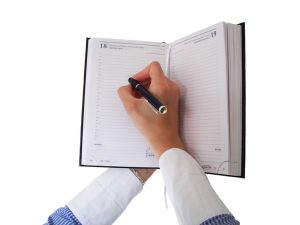 When you buy an air conditioner it's an investment, right? You need to consider how to make this unit last because of this. We know this isn't something that's always on the forefront on your mind when you're trying to get cool at home. That's why we're here for you today to help you ensure that you're abiding by your AC best practices.
We know that you want your air conditioner well into the future. If you're concerned about your HVAC in Temecula, CA, just make sure that you're paying attention to your home needs. We're going to make sure that you have the best AC that we can offer. We know what it's like trying to stay cool in Southern California because we're local professionals. We're always going to help.
AC Tips You Need To Know
Here are just a few things that you should keep in mind going forward. Air conditioning is our bread and butter in Temecula. You can save yourself a lot of grief by keeping these tips in mind the next time you walk over to your home's thermostat.
1. Change Your Filter Regularly
We're talking about your air conditioner filter here. Your AC filter is different than any type of indoor air quality filter that you can have in your home. It is in charge of filtering out dust or debris before they can cause problems for your air conditioner. Set a reminder in your phone or mark it on your calendar to check on your filter every few months.
2. Upgrade Your Thermostat
If you haven't upgraded your thermostat in years, then it's time for you to do so now. Dial and slide thermostats are outdated. If you have one on your wall today then you're looking at an artifact.
You're going to need to have a smart or Wi-Fi thermostat in your home to really take handle of what you need. It's going to make all the difference in your comfort and efficiency.
3. Open All The Registers
Don't close registers in rooms that you don't frequent that often. We know that you might think that you're saving yourself a little money, but you're actually straining your AC system. It helps to allow your AC system to flow freely.
4. Call For Repair When You Need It
We know that sometimes you're having a problem with your air conditioner and you just don't want to call someone about it. You just feel like it's going to be a hassle. You're going to fork over a lot of cash that you weren't expecting to as well.
What if we told you that this didn't have to be the case with our team? It really doesn't! We've got your back. Come to us for what you need.
5. Get An IAQ System
An indoor air quality system is the system that your air conditioner needs. If you don't already have an indoor air quality system, now is the time to reach out to our professionals and inquire about IAQ services. An IAQ system can be that missing link that boosts your efficiency.
Contact RKM Heating and Air Conditioning today to schedule an appointment for your AC needs. Done Right, Priced Right.