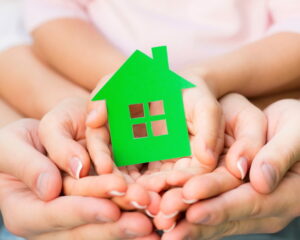 One of the best things you can do is to properly maintain your home's air conditioning system. It will save you time, money, and keep you much cooler in the long run. If you're interested in maintaining your home's air conditioning system, then we suggest turning to one of our professionals to walk you through the process.
We know that things can be confusing and we understand that there are many factors to consider. We understand all of them because we're professionals. We're here to give you the run-down today. Because we understand air conditioning in Riverside, CA, we know how to serve your home best. If you need to install, repair, or even maintain part of your system this winter, we're going to perform the work. Let's get into what you should know below. 
Why The Timing of Maintenance Is So Important
When we talk to homeowners about maintenance, we like to underscore the importance of timing. It's important to time your maintenance properly. We suggest having your maintenance performed at the top of the spring season.
In our opinion, this is the perfect time to have a technician out to your home because things heat up fast in Riverside. Knowing that your air conditioner is tuned-up and ready to perform is going to alleviate a lot of stress, save you time, and also save you money. When you're ready to maintain, our professionals are ready to perform the work.
The Benefits of Our AC System
Here are some of the best benefits of maintaining your home's air conditioning system:
Better Comfort: If you want to make sure that your air conditioner can cool you off, then maintenance should be the first thing on your to-do list this season. Maintenance is important
Cost Savings: When you improve the overall efficiency of your air conditioning system, you're going to save a lot of money. This is because you're bypassing efficiency issues that cause higher energy bills and potential repair needs.
A Longer System Lifespan: You want to make sure that your air conditioner lasts the 10-15 years it's expected to last. The best way to do this is through maintenance every single spring season. Maintenance keeps your system high efficiency. A high-efficiency AC is typically one that can last much longer than a low-efficiency system.
Our Maintenance Plan
We have a great maintenance plan on our team if you're looking to improve the efficiency of your home and save yourself money in the process. We have three different levels of our maintenance plan. The Advantage+ plan being our highest, the Komfort plan being the middle tier, and the Maintenance plan being the basic tier.
The Advantage+ tier includes the following:
26-step system performance procedure per written report.
Front-of-the-line service.
Discount service fee to come to your home ($40 savings)
20% discounts on parts and labor.
20% discount on indoor air quality products.
100% discount on one level 1 indoor air quality product.
If you're interested, you can talk to our professionals about enrolling in this program today.
Contact RKM Heating and Air Conditioning to schedule an appointment for your air conditioning. Done Right, Priced Right.