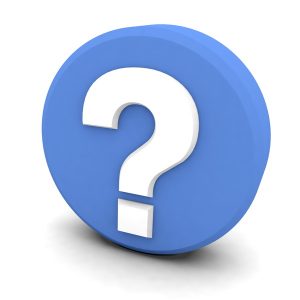 Once we reach this point in the winter season, it's likely that your heating problems have made themselves apparent. You may still question if the problems you're experiencing are worthy of a repair call. That's where our professionals step in to help you out.
Our team isn't just here to provide you with heating repair in Riverside, CA. This is an important service and we take it seriously, but we also understand the importance of informing you. When we give you the right and relevant information for your home, it helps you achieve a lifetime of comfort, efficiency, and satisfaction. This is our end goal as a team. Today, we want to get into some telltale signs that you should repair your home's heater. 
You Should Repair Your Heater When
You should repair your home's heater when you encounter any of the following issues:
You're Cranking the Thermostat Higher and Higher
One of the first signs that your home's heater is probably in a bit of trouble is your relationship with your thermostat. If you're running over to your thermostat and cranking it up to temperatures that you've historically chosen in the past just to get the warmth that you're used to, then this is a bad sign. Don't think that this is a problem you can just bypass or try to workaround. It's a deeper issue that will rear its ugly head as time goes by. You're not avoiding trouble by ignoring the signs of a repair need. You're only prolonging the amount of time you'll have to deal with this issue. 
You Have Bad IAQ
Have you noticed an uptick in the presence of dust in your home? This can actually be a sign of struggles with your home's furnace. Your system is likely unable to circulate the air throughout your home efficiently. This is something you should address while it's still a circulation issue. 
Your Furnace Makes Weird Noises
Have you noticed your furnace making some odd noises? Watch out for sounds like banging, scraping, rattling, and more. Weird furnace noises indicate budding furnace issues. The longer you ignore them, the longer they have time to worsen in severity.
You Notice Uneven Heating
Have you noticed that there's uneven heating throughout your home? Maybe there are cold spots or maybe some parts of your home just take significantly longer to heat up. In either scenario, you'll need a professional to boost your heating efficiency with repair work. 
Your Energy Bills Are Higher Than Ever
Are your home's energy bills higher than they ever have been before? High energy bills are bad news if you're not changing anything about the way that you're running your home's heating system. If you notice an uptick in the price, then it means that you're going to need to schedule an appointment for repair work. Repair work can help you get your heater back to a point where it's both pristine and energy-efficient. 
Contact RKM Heating and Air Conditioning to schedule an appointment with our professionals. Done Right, Priced Right.