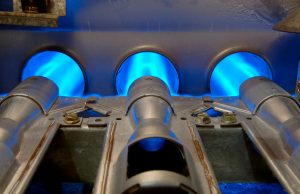 Most of the time, when homeowners are thinking about getting their heater ready for the season ahead, they're typically thinking about maintenance. While maintenance is a great preventive service, it can't cover absolutely everything that might be going on with your home's heater. There are many things you can do to prevent heating trouble, but you can't account for everything. If you run into trouble this winter, don't look at this as a failure. Instead, all you need to do is schedule an appointment with our professionals. 
If you're looking for heating repair in Riverside, CA then it's important to schedule an appointment with professionals you can trust. We pride ourselves on being those professionals. We are about the quality of our service and we do more than say it.
Watch Out for These Heating Issues
Here are a few issues that you might run into with your heater this season.
Irregular Cycling
The first thing that you need to take note of is any type of irregular cycling going on. Most of the time, you're going to run into problems like short cycling. Short cycling is when your heater turns on, runs for a little while, stops up short before you can actually get your home to the temperature you want it to, and then starts again shortly after.
Don't just think that short cycling is the problem. You're also going to have a problem with long cycling. Irregular cycling is bad news either way and we can help you get things on track again.
Rising Heating Bills
Have you noticed that your heating bills are rising with no clear cause? Rising heating bills are a sign that you're struggling with your efficiency. If your heating bills rise, it means that you need a little help with your heating services. We'll help you find your weak points and then fix the issues.
Hot and Cold Spots
Does your heating system work perfectly when you're in your bedroom but you're freezing when you're in your living room? Hot and cold spots are a bad sign for your home. Make sure that you're taking these issues into consideration and contacting a professional for the services you need.
Reduced Air Quality
Are you struggling with the air quality in your home? Bad air quality problems can happen when you have a struggling heater. If you've noticed that there's an increased amount of dust in your home or just a general lack of high air quality in your home, then you're going to need to get yourself heating repair services.
A Lack of Heating Power
Are you struggling with a lack of heating power? It's not enough for you to just have a heater that can turn on. You want to be able to heat your home with ease. If you're constantly hovering near your thermostat and constantly turning it up, then it's time for you to get yourself better heating power. This can start with your repair services.
Contact RKM Heating and Air Conditioning for your home heating services. Done Right, Priced Right.